Join us at K2022
Grupa Azoty at K fairs
K is the world no 1 trade fair for plastics and rubber and the most international top event of the industry. Organized every three years, lasting eight days, K fair in 2019 gathered more than 3,300 exhibitors from 61 nations. This year in K international exhibitors will be showing you the latest developments and groundbreaking innovations in the plastics and rubber industry. Main product categories at K 2022 will be raw materials and auxiliaries, machinery and equipment, semi-finished products, technical parts and reinforced plastics and services, research and science.
Grupa Azoty ZAK S.A. will take part in the K fair for the seventh time. At a joint booth of Grupa Azoty we will present the Segment Oxoplast offer – plasticizers, OXO alcohols, aldehydes and new specialty plasticizers brand – Oxofine™.
We will be waiting for you in our stand Hall 7A/D02!
See you in
Segment Oxoplast™
Key challenges of the modern world and our responsibility
In Segment Oxoplast™, we produce high-performance plasticizers, OXO alcohols andaldehydes. As the market leader in OXO, we are constantly expanding our presence withour products distributed in Europe, North and South America, Asia and the Middle East.Importantly, all Segment Oxoplast™ products are prepared in line with the REACH regulationrequirements. In 2021, we launched new specialty plasticizers, with the entire product lineunder the Oxofine™ brand. The portfolio of specialty products features Oxofine™ DBTplasticizer, Oxofine™ TOTM, Oxofine™ DOA and Oxofine™ Poly2K polymeric plasticizer.
We are continuously working on the synthesis of new products, including bioplasticizers.Our pride is in combining and developing the key aspects of operating and managing aninnovative business- competent and committed employees with modern technologies thatgive us a winning edge over our competitors. But our number one priority project is the climate and energy transition.
Our products and technologies contribute to attaining our customers' environmental goals.By enhancing people's life standards, we favorably impact the climate and the environment.Our R&D projects are carried out in line with the European Green Deal. Innovation andcollaboration make an indispensable pairing toward the sustainable growth of the chemicalindustry.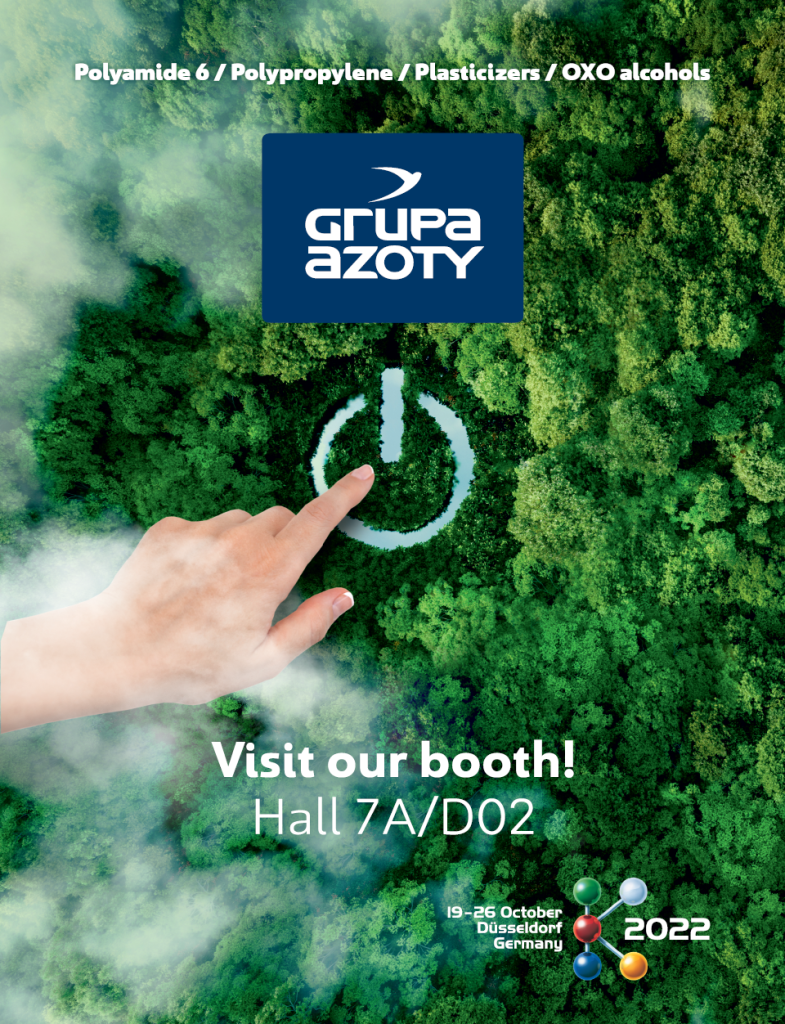 Our Products
Where to find us
The Venue
Messe Düsseldorf
Stockumer Kirchstraße 61,
40474 Düsseldorf
Germany
WEB: k-online.com/
TEL: +49 211 456001
Hall 7A, Stand D02
Let's schedule a meeting!
Click on the map and choose sales area based on your headquarters